ANGEL: Global education conference, submit now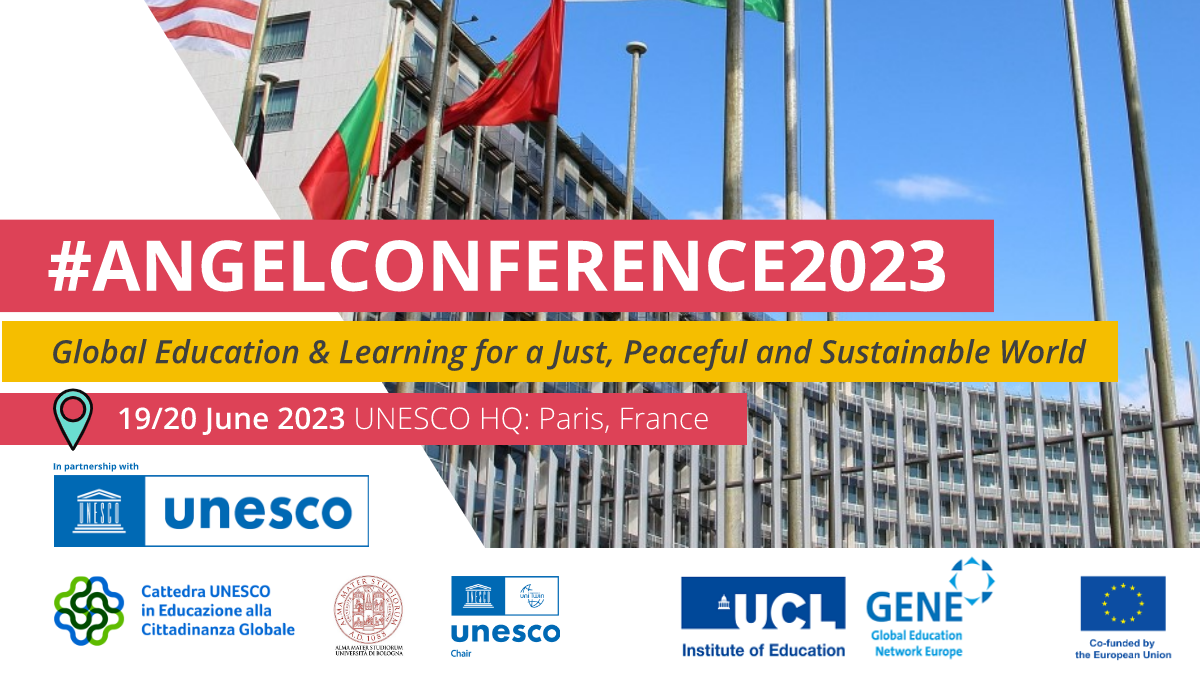 The Academic Network on Global Education and Learning (ANGEL), working in partnership with UNESCO, organises a major international conference focused on research related to Global Education and Learning, the event theme is 'Global Education & Learning for a Just, Peaceful and Sustainable World'. It will be held on the 19th and 20th June at UNESCO House in Paris, France. Bringing together academics, researchers, policymakers and practitioners, the event aims to build the profile of, and showcase important developments in Global Education & Learning, and the related educational approaches of Education for Sustainability, and Global Citizenship.
Those who are interested in presenting, or in running focused sessions at the conference will need to submit proposals by the 17 February.
The global education conference will feature keynote presentations in French and English, and will be free to attend. Papers and presentations will cover all sectors of education, focusing on empirical based research, theoretical reflections or contributions on history or meta-analysis. Activities that promote and enrich connections between researchers, policymakers, and civil society organisations will also be prioritised, especially those which capitalise on the rare opportunity to gather face-to-face.
"There is increased interest by learners of all ages in global and sustainability issues, as evidenced by the steady increase in the volume of publications in these fields," says ANGEL project Chair Professor Douglas Bourn. "This international conference is a major opportunity to showcase current research and identify themes that could influence policymakers and put global and sustainability themes at the heart of education programmes around the world."
Read more here
0
0
weec
https://weecnetwork.org/wn/wp-content/uploads/2023/07/logo.png
weec
2023-01-02 12:57:51
2023-01-02 12:57:51
ANGEL: Global education conference, submit now